Item Details
Vinyl Starter PRESIDENT'S SALE SPECIAL
$648.00

$800.00

Sale ends June 30, 2018
FREE SHIPPING!
---

Availability:

Call for availability
Available Options
---
Product Code: VSPRESIDENTS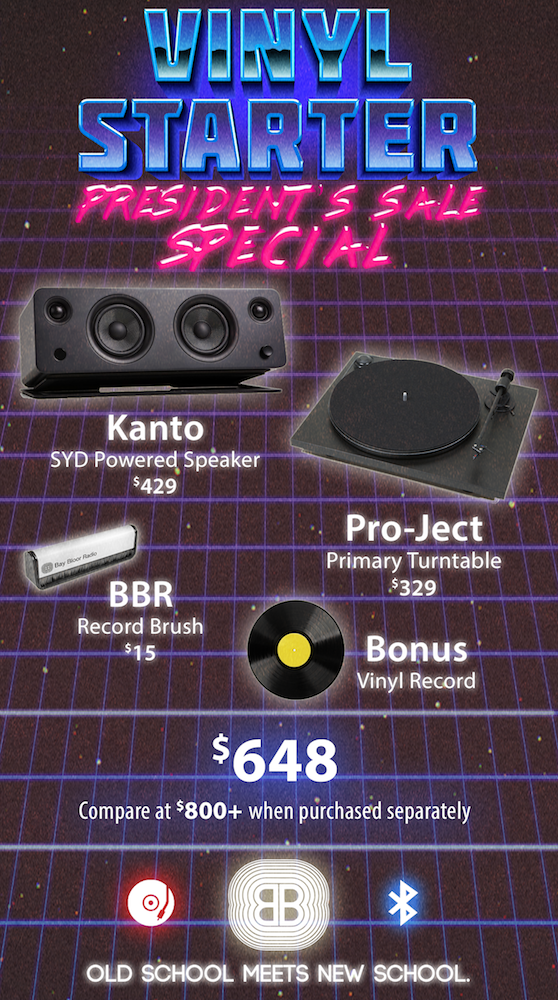 BONUS: Get a free surprise vinyl record with your purchase of the Vinyl Starter President's Sale Special.
Everything you need to get started listening to vinyl records — it's never been easier thanks to the SYD's built-in phono preamp. Plus, Bluetooth connectivity lets you switch from spinning your records to streaming from your phone at the push of a button.
Compare at $800+ when purchased separately.

Tags: kanto, pro-ject, project, boxing week, boxing day
Bay Bloor Radio © 2018 Quality Audio and Video Products - BayBloorRadio.com All Rights Reserved